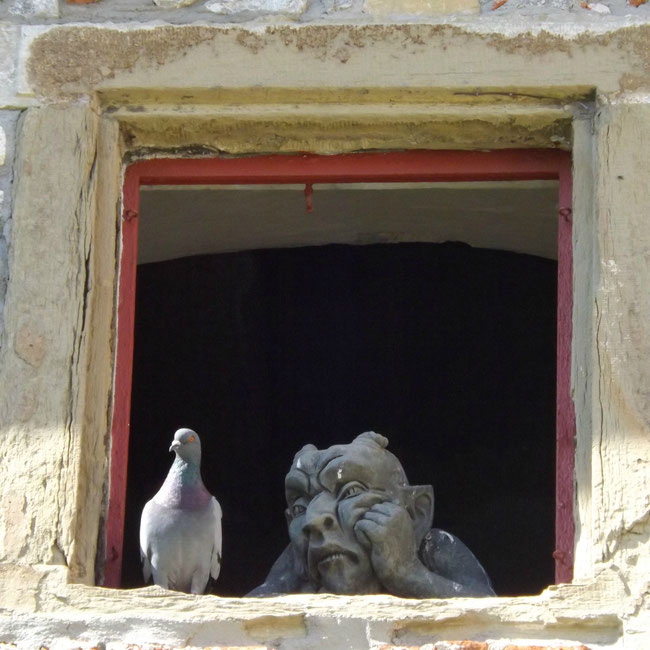 Teufel und Täubchen, friedlich vereint, schauen hinab auf das Treiben der Welt.
Devil and dove, peacefully united, look at the doings of the world.
I am sending this to Nadines Art Challenge Room with a View.
Das Bild schicke ich zu Nadine, die für die Art Challenge Zimmer mit Aussicht sammelt.
Wenn Du das hier zum zweiten Mal siehst, dann mach Dir keine Sorgen. Ich habe das schon vor einer Woche gepostet, zu zeitig für diese Art Challenge. Mein Fehler.
And if you see this the second time, that is ok. I posted this a week ago, to early for this AC. My Fault.