To be honest:

I love reading

I like painting and drawing

I love writing

but homework?

Not so glamorous at all.

But wait - this days are over now:

Look what I found:

Mal ehrlich,

ich liebe es zu lesen.

Ich mag es, zu malen und zu zeichnen.

Ich liebe das Schreiben.

Aber der Haushalt?

Das ist nicht so prickelnd.

Aber halt - damit ist es nun vorbei.

Schaut mal, was ich gefunden habe: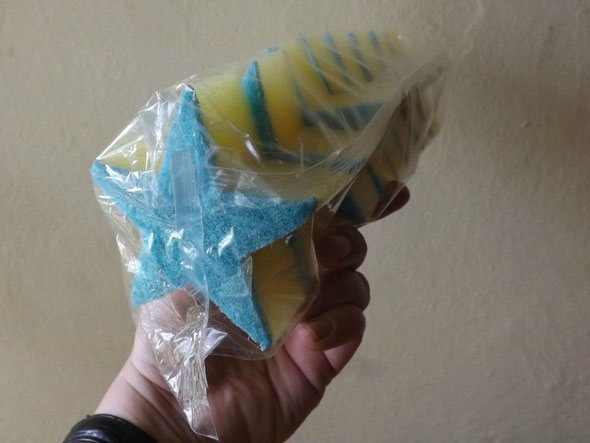 Now I am with the stars

while I am cleaning my kitchen.

But to be honest:

I will use this stars as stamps or so.

The best art supplies you will find
at the Supermarket.

I love to play around.

To be honest:

homework can wait.

Nun bin ich von Stars umgeben,

wenn ich meine Küche putze.

Aber mal ehrlich:

Diese Sterne werde ich als Stempel benutzen. Das beste Kunst-Material findet man eben im Supermarkt.

Ich mag es, herum zu spielen...

Mal ehrlich:

der Haushalt kann warten.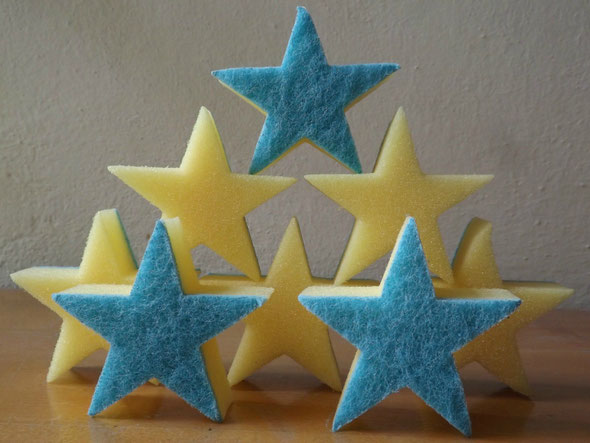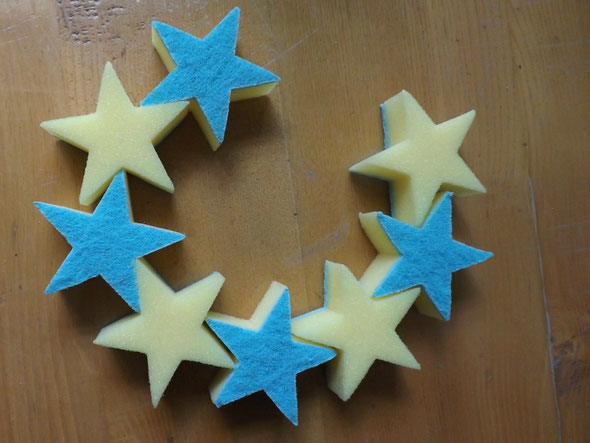 Dear Veronica invited us to the stars this Weekend.

Thank you for this Challenge.
Be sure to take a look at all the stars there.
Veronica hat uns an diesem Wochenende zu den Sternen eingeladen.
Danke für diese Aktion.
Verpasst es nicht, euch all die Sterne
anzusehen.